MATEX
MATEX manufactures Environmentally Safe Drilling Fluids and Lubricants. These vegetable oil lubricants are products that increase not only the useful life of the tool, but also the productivity, since it keeps the drilling rate from start to finish.
HOLE CONTROL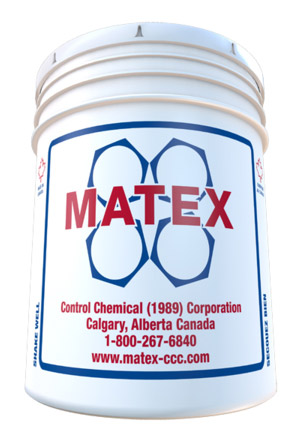 Exclusive hole stabilizer composed of an environmentally safe liquid polymer and a water-soluble vegetable lubricant (used mainly in mining and blasting drilling, Reverse Air drilling and Water Wells, and in civil works for piles and anchors). This helps to reduce costs since it avoids the re-perforations and accelerates the formation of the mouth or necklace of the hole. It is formulated to be used in tricone drills or bits, DTH Hammers and top hammers, and all types of drilling (surface or underground). Other benefits:
Can be used with Rotary Tricone and Down-the-Hole Hammers.
Reduces REDRILLS.
Eliminates regrinding of cuttings, thus creating bigger chips for sampling purposes.
Avoid bar entrapment.
Create larger cones for sampling purposes.
Acts as a dust suppressant and reduces the dispersion of fines.
It allows to fully load the hole with explosives.
Accelerates hole drilling, which increases production.
Reduces water consumption.
RDO 302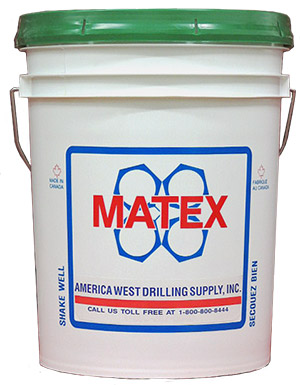 Vegetable oil lubricant for Down-the-Hole hammer, environmentally safe (not soluble in water).This lubricant is designed to lubricate and maintain the internal parts of the hammer, according to the manufacturer's specifications throughout the life of the hammer, with the aim of making minimum or no change of the internal parts. In addition, the consumption of this lubricant is approximately 30% less than mineral or petroleum oils. It is the polarity of this lubricant that makes it unique in the market, since it leaves a lubrication film that resists the 100,000 PSI of pressure. This product is injected through the lubricator incorporated in the drilling machine. We also have 7.5- and 5.5-gallon lubricators if necessary.